I was skeptical when I first heard about Amsoil, until I tried it in 1999. My first experience was when I changed the motor oil on our go-cart with a 5 hp Briggs & Stratton engine and a centrifugal clutch; as soon as I restarted the motor, the idle increased enough so the clutch actually engaged.  It actually started to move away from me on its own; I knew in an instant, friction was reduced. When I finished switching my vehicles and equipment over to Amsoil products, I got excited and started to tell and sell to others. Since 1999, Amsoil products have decreased my expenses, decreased downtime, and increased my fuel mileage.
"OIL IS OIL" – REALLY?
Just because an oil manufacturer has the word "synthetic" on the label, do not assume they are all created equally. The word "synthetic" commands a much higher selling price so it will get put on the label at every opportunity, (it is a legally broad term of the quantity and quality of the "so-called synthetic" that gets put in the container.) Therefore, there can be huge differences between brands and there are many "one-trick" ponies in the marketplace. Ex; some may perform well in the cold while not being able to withstand high temperatures, or vice-versa. Some will lose viscosity quite rapidly while others have a longer duration period. Film and shear strength are other areas that can be easily compromised. Amsoil's unique molecular structure allows you to get the most out of your car, truck, motorcycle, or power sports equipment, whatever your operating conditions might be. No one does it better and we back it up with our own warranty; does your brand come with one?
"We switched our entire IMCA Stock Car over to Amsoil and couldn't be happier with the gain in performance. The motor runs 25 degrees cooler, the transmission shifts smoother, and every time we switch the rear end gears for different tracks, they hardly show any wear, far less than with any of our previous lubricants. The power steering does not lock up or fade anymore and even the brake fluid is right there. All these benefits plus we're getting 3 times the life out of our oils. I am truly impressed with the Amsoil products."  
Steve Kochlin, K&S Motorsports-Jordan, MN.
Why Amsoil?
 We are the leader in synthetic lubricants. Amsoil being an independent lubrication company, that started this whole synthetic oil revolution back in 1972, is not married to any particular manufacturer so they have worldwide access to the most current, high quality base stocks and additives many other manufactures simply cannot acquire.
Amsoil products are proven to reduce friction.
By simply using Amsoil motor oil, your engine won't have to work as hard. Reduced friction creates less wear, less heat, and less emissions; so you can enjoy, increased fuel mileage, easier starting, and longer equipment life. Add our synthetic transmission fluid and synthetic gear lubes, which typically last three to five times longer than our competitors, and experience your vehicle in a whole new way.
"When I changed all the oils in my 2003 Ford F350 4×4 equipped with a 6.0 diesel engine and a six-speed manual transmission over to Amsoil, I immediately noticed my fuel mileage increased over 3 mpg. I am now up to 28.5 mpg on the open road. We run Amsoil in everything we own and love it." Pat Swaggert, owner Campers Paradise -Nevis, MN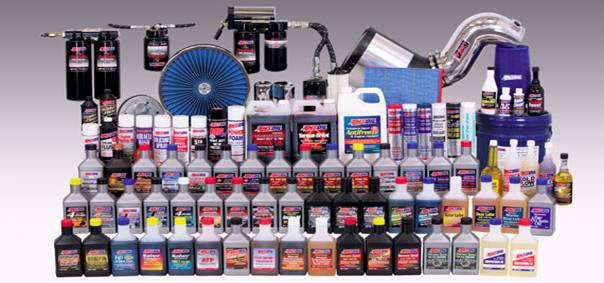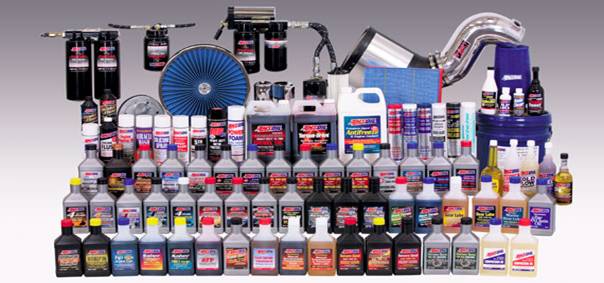 A COMPANY OF FIRSTS 
AMSOIL has a documented history of innovation and leadership.
First to develop an API-rated 100 percent synthetic motor oil.
First to introduce the concept of "extended drain intervals" with a recommended 25,000-mile/1-year drain interval.
First U.S. company to utilize the NOACK volatility test as a standard of performance excellence.
First to produce synthetic motor oils for diesel engines, racing engines, turbo and marine engines.
First to introduce synthetic oils that legitimately contribute to improving fuel efficiency.
First to manufacture synthetic gear lube for automotive use.
First to manufacture a 100:1 pre-mix synthetic 2-cycle oil.
First to manufacture a synthetic automatic transmission fluid for automotive use.
---
WHY SYNTHETICS?
Synthetic oils will outperform conventional oils in every category. They contain fewer impurities and can be designed to do specific tasks to enhance their work environment. Any and all improvements are needed for today's vehicles; here are just a couple of reasons why. First, aerodynamics, airflow is now being diverted around the vehicle rather than through it for cooling; Second, new smaller engines are producing more horsepower and torque than ever before. These new engines equipped with powerful turbo chargers that are heating up to over 1000° (F) and with high pressure fuel injection systems pushing well over 20,000 PSI are pushing conventional lubricants to their limits.
The question is not "if" you're going to use synthetics, but "when"?